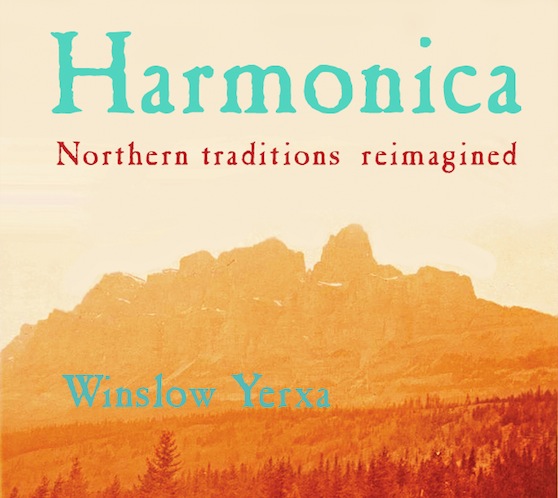 Title:
Harmonica: Northern Traditions Reimagined
Type: CD, Winslow Yerxa (Solo)
Year: 2011
Description:
For centuries, Scottish, French, and First Nations traditions have swirled together in the vastness of the northern wilderness and intertwined amid the comforts of settlement.
Winslow Yerxa reimagines this rich heritage with fresh ears, balancing curiosity and audacity with a deep love and respect for the tradition. He finds new beauty in old melodies through innovative arrangements, and writes original music that sounds both ancient and contemporary. His exciting, evocative playing is rooted in the richness of traditional Canadian harmonica styles and is always dedicated to serving the music.
Tracks:
Buy:
US and Canada: $20.00
International: $25.00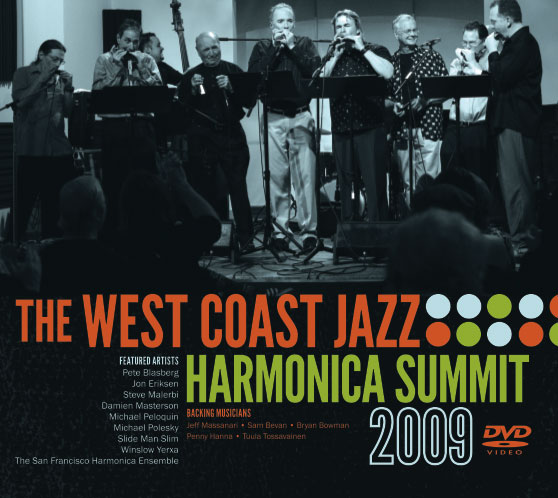 Title:
West Coast Jazz Harmonica Summit
Type: DVD, San Francisco Harmonica Ensemble)
Year: 2009
Description:
This DVD features eight wonderfully diverse jazz harmonicists captured in high definition video and pristine audio playing at the top of their game in front of a sellout crowd at the Digital Media Factory in Santa Cruz, California.
Featured Artists:
(alphabetically)
Pete Blasberg
Jon Eriksen
Steve Malerbi
Damien Masterson
Michael Peloquin
Michael Polesky
San Francisco Harmonica Ensemble
Slide Man Slim
Winslow Yerxa
Backing Musicians:
Jeff Massanari – guitar
Sam Bevan – bass
Bryan Bowman – drums
Penny Hanna – bass
Tuula Tossavainen Cotter – violin