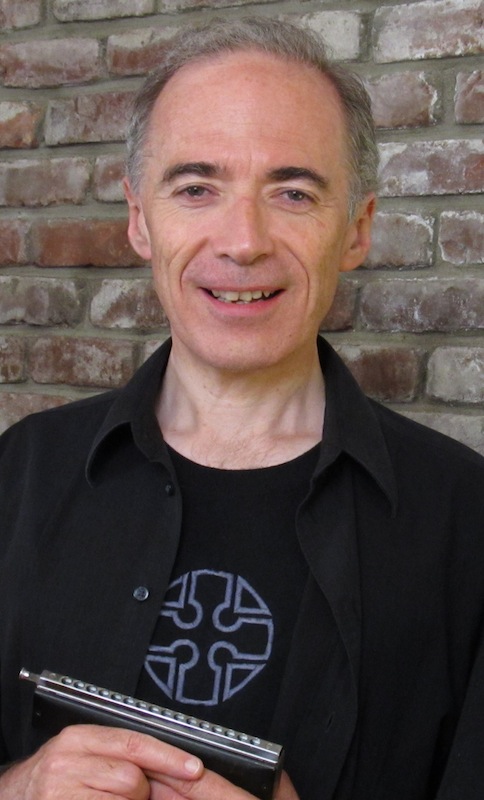 Ready to get started?
Schedule your first harmonica lesson with Winslow today.
Email Winslow
or fill out the form below.
Harmonica Lessons
What I can do for you
What inspires you to play the harmonica?
What would like to do that you can't do now?
What experiences do you bring to playing the harmonica and to making music?
With your answers to these questions, I help you form a path to your goals, and then guide you as you walk that path with assurance. I focus on you, and I work closely with you to meet your unique needs and goals, regardless of your background, your chosen style, or your level of ability. I assess what you need and what learning style works best for you. 
There is almost nothing that can't be played on a harmonica. For everything that can be done, there's a clear, simple, relaxed approach to gaining mastery of the abilities involved and the assurance and poise to use them well.
My Teaching Background
For over 20 years, I've been teaching harmonica players at all levels, from beginner to advanced. I understand the harmonica not only as a teacher but also as a performer, a technician and a historian. As a result, I can address just about any question or problem.
Some of the major teaching events I've taken part in are David Barrett's Harmonica Masterclass, Jon Gindick's Harmonica Jam Camp, Joe Filisko's teach-in at the SPAH harmonica festivals, the Kerrville Folk Festival in Texas, the Harmonica Collective, and the World Harmonica Festival in Germany.
My Instructional Writings
In addition to authoring the acclaimed books Harmonica For Dummies and Blues Harmonica For Dummies, I have authored chapters in other harmonica books and written articles for American Harmonica Newsmagazine, HIP – the Harmonica Information Publication, Echos France Harmonica, Harmonica Happenings, Harmonica World (UK), Harpoz (Australia), and harmonicasessions.com.
My Learning and Playing Background
I have been playing the harmonica for many years: performing with it, teaching it, and writing about it. I started out learning blues licks from records, but soon branched out into rock, jazz, classical, Celtic, bluegrass, and other styles.
Along the way, I received university training in music theory and composition. I have developed an extensive knowledge of harmonica playing techniques, artists, history, lore, and repair and customization and have gotten to know many of the best players, writers, and teachers while developing my own approach. I'm an experienced performer in just about every type of venue, from concert stages, theaters and orchestra pits to recording studios, outdoor festivals, nightclubs, and even busking on street corners.
Rates and Availability
I teach worldwide online using Skype, Zoom, and Apple FaceTime. In person, I teach in San Francisco (Richmond District, between Golden Gate Park and the Golden Gate Bridge).
My rates are $50 for one hour, $45 for 45 minutes, and $30 for 30 minutes.