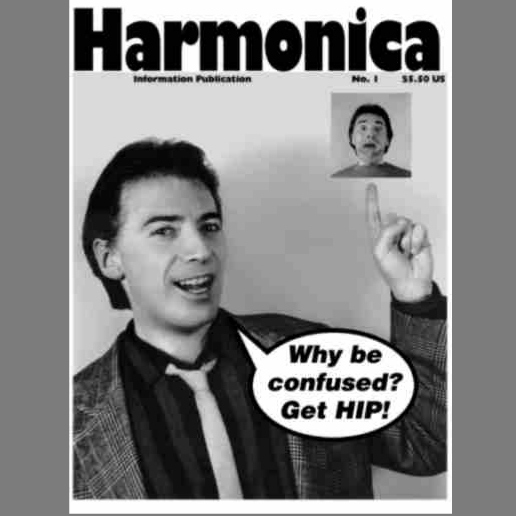 HIP Issues and Products
Harmonica Tablature Fonts – use your Mac or Windows PC to write harmonica tab that's easy to jot down and easy to read.
Free Playalong Tracks – have fun improving your playing and ear while you play along with drones and blues changes.
Why be confused? Get HIP!
HIP – the Harmonica Information Publication For harmonica players, by harmonica players. The Harmonica Information Publication (HIP) is packed with a wealth of information about the harmonica – lore, interviews, reviews, humor, and plenty of instruction, written by people who understand and care about the harmonica. From the high quality of writing to the professional layout, HIP reflects our commitment to broad and deep coverage of the instrument we love and can't get enough of. NOTE: HIP ceased publication in 1997. However, harmonica players still prize the legacy issues, which are packed with high quality harmonica information and in-depth interviews. These issues are still available as PDFs, which will be emailed to you.